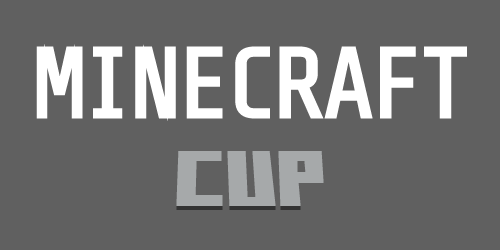 Minecraft Cup Coding Lab Teamに参加しませんか?
Coding Lab Japanは日本マイクロソフトがが主催する今年のMinecraft CupにTeamとして参加します。メンバーはCoding Lab JapanとCoding Lab Singaporeの生徒で構成する予定です。
Minecraft Cupではどのぐらいプログラミングをしてレッドストーンを使用して素晴らしいワールドを作ったのかを評価されます。Coding Labでは5月から8月中旬までこのイベントをサポートする授業を行います。
我々のチームは最大生徒数20名で構成し、Coding Lab Japanの先生たちのサポートにより、日本の他のプレイヤーと競争します。
参加条件
NOTE: 7-17歳の生徒はMinecraftのどのクラスにも参加していただけますが、Minecraft Cupは日本マイクロソフトが指定している15歳以下とさせていただきます。
7 – 15歳 (3/10/2019時点で15歳のお子様は参加可能)
Scratch Beginner 2修了者 (13歳以下)
–および–
どれか一つ:
STEM Lab: Minecraft & Scratch class へ参加
STEM Lab: Scratch weekend or after-school classへ参加
これから Minecraft classへ参加予定
Key Dates
o May 18th, 16:00–17:00: Kick off meeting (18th and 19th will cover the same info)
o May 19th, 16:00–17:00: Kick off meeting (18th and 19th will cover the same info)
o Team Coding Lab Planning Meetings
o May 18, May 19, May 26, June 9, June 23, July 7, July 21, August 4, August 11
o Students do not have to attend all meetings. But we encourage them to attend as many as possible so they can participate in the planning experience, collaborate with team members, and stay up-to-date.
o Parents are welcome to stay in the school during the planning meetings and relax and socialize with the other parents and teachers.
o August 18, 2019 — Final World Submission Due Date
Classes
(More Info on classes at the bottom of page)
o Minecraft Open Coding Lab, Weekends: Saturday & Sundays, 13:30—15:30
o Minecraft Open Coding Lab, Summer: Monday – Friday: 13:15—15:15
o STEM Lab: Scratch & Minecraft Coding Classes (Weekends and Summer Holiday Camps)
o JavaScript Beginner & Minecraft (Weekends and Summer Holiday Camps)

Note: these classes can all be taken multiple times. There will be new projects and activities each class.

Team Goal
Collaborate with Coding Lab team members to create the best Minecraft city ever! Learn new ways to code, practice coding, solve problems, and have fun!
This Year's Theme
City with sports facilities. Let's design an exciting metropolis!
Goal
Create a city where all citizens can live an exciting and fulfilling life! The city must have a sports facility such as a stadium, sports grounds, gymnasium, and other sporting facilities.
How will the worlds be evaluated?
• How diverse and fulfilling of a life can people live in the the city?
• Did the team use collaboration and teamwork to create their world?
• How was coding used to create the world?
• How is redstone used in the world?
How will the winners be chosen?
Initial Selection
All the teams in the competition will vote to narrow down the candidates to 10-20 teams.

Final selection
Official Judges for the Minecraft Cup competition will decide the final winners.
Awards
The final winners will be announced at the award ceremony on September 23, 2019.
Awards will be decided by the official advisors and judges.
Winners are invited to an award ceremony event where certificates and prizes will be presented.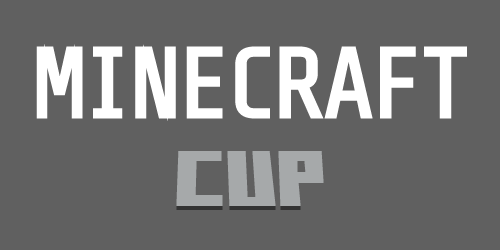 STEM Lab: Scratch & Minecraft
Ages 7-9 & 10-12
Scratchのようなプログラミングでビル、ロボット、レッドストーンなど作成します。

Scratch Beginner 2修了者対象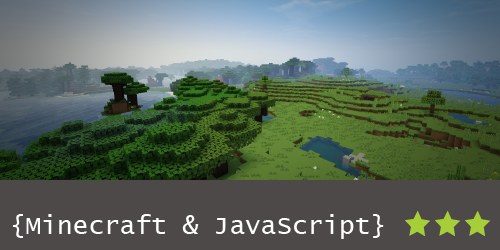 JavaScript Beginner & Minecraft
Ages 13-17
(承認された10-12)
JavaScriptでビル、ロボット、レッドストーンなど作成します。

13歳以上の初心者対象または承認された10-12歳
Minecraft Open Coding Lab
チームメンバーと一緒に様々なアイディアをOpen LabにてMinecraftのプログラミングを行います。Coding Labの先生が問題解決や新しいプログラミングなどサポートします。

回数券をご購入の上、参加できるOpen Labの日時を予約してください。