Coding Lab Japan is forming a team of student coders to compete in this year's Minecraft Cup!  The team will include students from Coding Lab Japan and students from our sister school in Singapore, Coding Lab Singapore.  Our goal is to build an awesome world, learn more coding, work as a team, but most importantly, have FUN!
What is the Minecraft Cup? Minecraft Cup is a team competition in Japan, hosted by Microsoft,  to build a Minecraft world using code and redstone.  
We will focus using code (Scratch and JavaScript) to build an awesome Minecraft world.  To support this we are offering special coding classes and events from May until the middle of August.  
We will be competing against other teams from all over Japan.  The team is limited to 20 students and will be supervised by Coding Lab Japan's teachers.
Requirements
NOTE: All ages are welcome to sign-up for Minecraft classes. This age requirement is specified by Microsoft in order to participate in the Minecraft Cup competition.
Ages 7 – 15 (children that turn 16 after March 10, 2019 can join)
Completed Scratch Beginner 2 (students under 13)
–AND–
One of the following:
Attended a STEM Lab: Minecraft & Scratch class.
Attended a STEM Lab: Scratch weekend or after-school class.
Currently signed-up for a Minecraft class
Key Dates
o May 18th, 16:00–17:00: Kick off meeting (18th and 19th will cover the same info)
o May 19th, 16:00–17:00: Kick off meeting (18th and 19th will cover the same info)
o Team Coding Lab Planning Meetings
o May 18, May 19, May 26, June 9, June 23, July 7, July 21, August 4, August 11
o Students do not have to attend all meetings. But we encourage them to attend as many as possible so they can participate in the planning experience, collaborate with team members, and stay up-to-date.
o Parents are welcome to stay in the school during the planning meetings and relax and socialize with the other parents and teachers.
o August 18, 2019 — Final World Submission Due Date
Classes
(More Info on classes at the bottom of page)
o Minecraft Open Coding Lab, Weekends: Saturday & Sundays, 13:30—15:30
o Minecraft Open Coding Lab, Summer: Monday – Friday: 13:15—15:15
o STEM Lab: Scratch & Minecraft Coding Classes (Weekends and Summer Holiday Camps)
o JavaScript Beginner & Minecraft (Weekends and Summer Holiday Camps)

Note: these classes can all be taken multiple times. There will be new projects and activities each class.

Team Goal
Collaborate with Coding Lab team members to create the best Minecraft city ever! Learn new ways to code, practice coding, solve problems, and have fun!
This Year's Theme
City with sports facilities. Let's design an exciting metropolis!
Goal
Create a city where all citizens can live an exciting and fulfilling life! The city must have a sports facility such as a stadium, sports grounds, gymnasium, and other sporting facilities.
How will the worlds be evaluated?
• How diverse and fulfilling of a life can people live in the the city?
• Did the team use collaboration and teamwork to create their world?
• How was coding used to create the world?
• How is redstone used in the world?
How will the winners be chosen?
Initial Selection
All the teams in the competition will vote to narrow down the candidates to 10-20 teams.

Final selection
Official Judges for the Minecraft Cup competition will decide the final winners.
Awards
The final winners will be announced at the award ceremony on September 23, 2019.
Awards will be decided by the official advisors and judges.
Winners are invited to an award ceremony event where certificates and prizes will be presented.
Minecraft Classes and Labs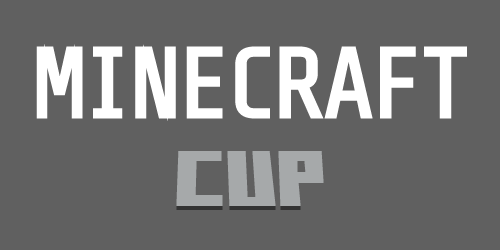 STEM Lab: Scratch & Minecraft
Ages 7-9 & 10-12
Code with Scratch to create buildings, automate robots, use redstone, and more, all inside of Minecraft!

New projects every class, so this class can be repeated multiple times.

Requirements: Completed Scratch Beginner 2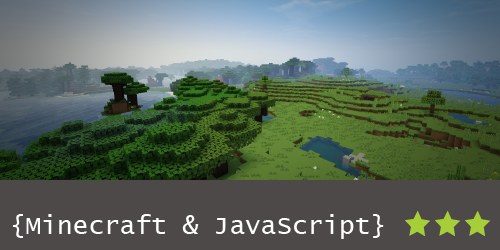 JavaScript Beginner & Minecraft
Ages 13-17
(10-12 by approval)
Code with JavaScript to create buildings, automate robots, use redstone, and more, all inside of Minecraft!

New projects every class, so this class can be repeated multiple times.

No coding experience required (ages 10-12 by approval).
Minecraft Open Coding Lab
An open coding space where kids can code in Minecraft, collaborate with other students, and try out new ideas. The lab is supervised by Coding Lab teachers who are there to help students solve problems and teach new coding ideas.

Purchase a punch card and RSVP for the dates you want to join.