Coding is the new literacy!  It's not too early to start.  
The Jr. Coder classes introduces young children (ages 4-6) to coding and robotics in a fun and nurturing environment.   Young coders program their own interactive stories and games using an easy to use, visual programming language called Scratch Jr. and  code robots to solve challenges and play games. 
In the process, kids learn to problem solving skills, design their own projects, and express themselves creatively, all while doing fun and creative projects.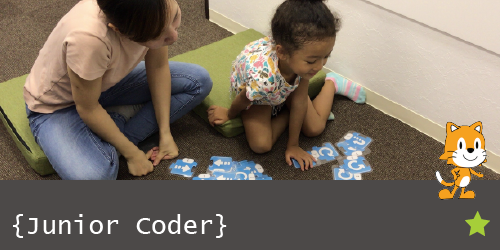 New Coders start from here.  Kids learn the basics of coding using Scratch Jr.  and robots.  Kids code games, arts projects, stories, and more!
More info and Tickets
Beginner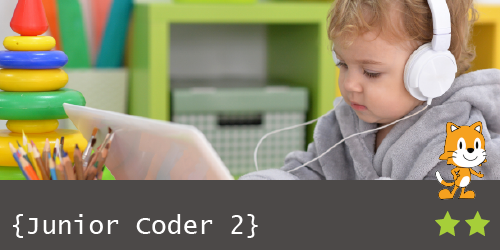 Young Coders continue their coding journey by learning more advanced concepts, do STEM based activities, and code bigger projects.  All while having fun and expressing themselves creatively.  
More info and Tickets
Intermediate
Junior coder - Advanced
Young Coders start the transition from tablets and Scratch Jr. icon based coding to laptops and Scratch, which is a reading based language.  Kids learn more advanced coding concepts and build more in-depth projects.
Approval required to take this class. 
Advanced
Do you need a flexible schedule / content?
We have private and semi-private lessons. Please contact us for details.