JUNIOR CODER INTERMEDIATE(AGE 4-6)

All Junior Coder Intermediate Class Schedule

After School | Weekend | Holiday Camp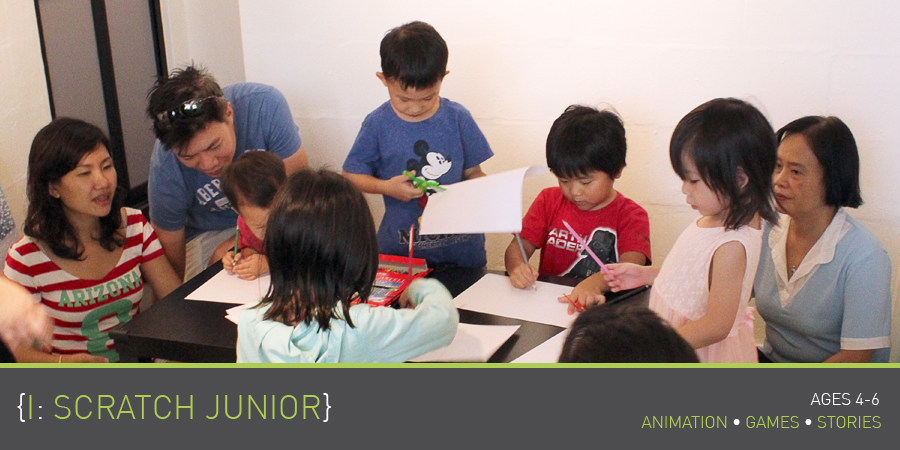 Robotics, Art, STEM, Biology, Astronomy , Stories,  and more!
Junior Coder Intermediate begins where Junior Coder Beginner left off.  Kids will learn how to program new commands and create more complex programs.
Each class kids will do a new coding project based on LEGO robots, story books, arts and crafts, biology, astronomy, and more.
Our proprietary, award-winning MIT-inspired curriculum builds up your child's understanding of the coding language and inspires them to think logically. Your child will be able to understand how to use coding blocks and sequence them in the right manner to form a story or a mini game. Concepts such as loops, motion and Events will be incorporated in class, in a way that the children will pick it up in a natural and fun way, all with minimal screen time. Through a combination of Reading, Drama, Kinaesthetic learning and craftwork, your child will learn computational thinking and problem-solving in a novel and exciting manner.
Them
Who is this for?
Children 4-6 years old
Junior Coder Beginner
Tablets provided (one per child)
Course structure
Number of lessons: 4
Hours per lesson: 1
Small Class Size: 4 students maximum
When are Classes?
Weekend Classes & After-School
(1 day a week)