SCRATCH: BEGINNER I (AGE 7-9)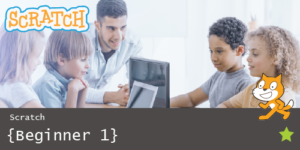 Step into the World of Programming
Specially designed for curious young minds who are new to coding / programming.  This course introduces children to computer programming, problem solving, and logical thinking. We believe in engaging children to be thinkers and creators through hands-on and project-based learning.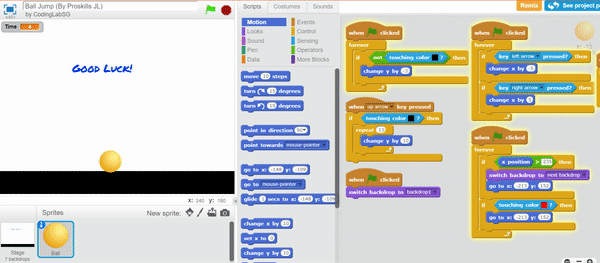 Students will design their own interactive stories, animations, and games using Scratch, a visual programming language. 
Who is this for?
Children 7-9 years old
No prior knowledge required
Course structure
Sundays 13:30–15:30: 2 hours
Fees
Individual Tickets
¥5,600 + tax.
4 tickets — valid for 1 month
¥27,500 + tax
10+1 tickets — valid for 3 month
¥53,000 + tax.
Outline
Introduction to and exploration of Scratch
Understand Motions and Events
Learn about (x, y) coordinates
How to initiate events with  user input
Control of characters using Commands
Relative versus Absolute commands
Setting sizes
Give instructions to your Characters
Step-by-step Animation
Loops and parallelism techniques
Customize costumes, colours and pick music
Creation of in-game variables
Score, Timer