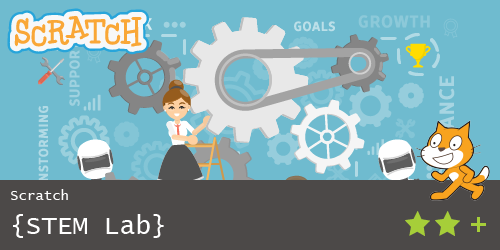 S201 – Scratch STEM (Age 7-9)
Overview
Scratch STEM coding classes are intermediate coding classes that focus on a particular STEM based or Art based theme, such as LEGO robotics, physics, game design, or anime.  Kids continue to develop new coding skills and hone existing skills all while exploring a new subject.  This allows kids to apply their coding skills to real, concrete problems, while doing something they enjoy!  Learn something new! And have fun!
Students should complete Scratch Beginner 2 (or get approval) to enroll in the intermediate STEM coding classes.
STEM Lab: Scratch (General Class)
This STEM coding class has a broad focus which explores many different STEM themes.  This lets kids explore  different technologies such as A.I., augmented reality, game design, mathematics, computer science, music, and more.  The content for this class is always different from the themed STEM classes, so students can take the general STEM classes and the themed 
Themed classes
STEM Themed Coding Classes
These coding classes focus on one STEM theme. Allowing kids to dive deep into a specific technology.
---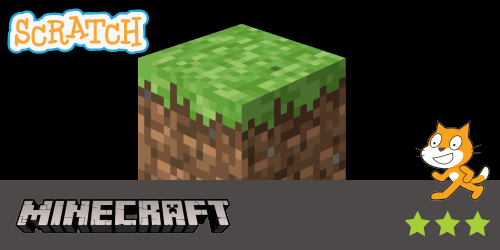 STEM Lab: Scratch & Minecraft
Kids play minecraft with scratch based programming.
---
STEM Lab: Scratch & Game Design
---
STEM Lab: Scratch & micro:bit
---
STEM Lab: Scratch & LEGO Robotics
---
STEM Lab: Scratch & mBot Robotics
---
STEM Lab: Scratch & Creative Writing
---
STEM Lab: Scratch & Game Physics
---
STEM Lab: Scratch & Biology
---
Price
Special classes for holiday camp