SCRATCH: ADVANCED (AGE 10-12)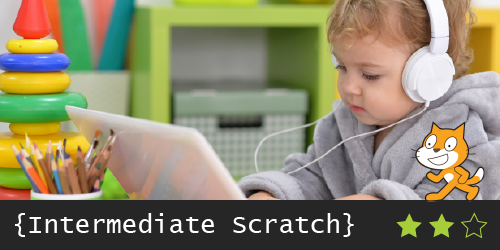 Class Schedule
FURTHER DEVELOP YOUR CHILD'S COMPUTATIONAL THINKING
In this course, students build on what they learned in the Scratch Beginner Class. Kids will learn more advanced programming concepts, build larger, more complex projects, and hone their critical problem solving skills. Concepts such as project planning will be introduced to allow students to experience creating projects from start to finish.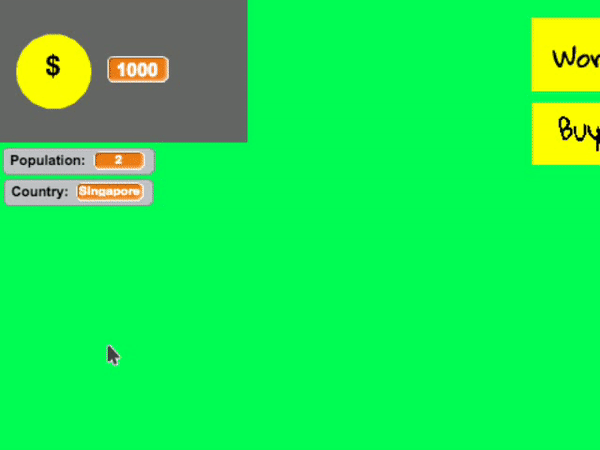 More advanced computational concepts will be taught, stretching and challenging students to think and apply what they have learned mathematically.  Ultimately this course will provide them with a comprehensive programming tool-set that is relevant for both schoolwork and personal hobbies.
The Scratch Intermediate class is broke into two, 10 hour sections: Intermediate 1 and Intermediate 2.
My son was fully satisfied and enjoyed the coding class. Everyday after came back home, he immediately sat in front of the PC and did his fun homework. The creativity and interesting are factors to attract him. He will apply for the next class.
Eria, Mother of Matsumae Yuto (10)
Who is this for?
Children 10-12 years old
Completed Scratch Beginners 2
Laptop provided (one per child)
Course structure
Course duration: 20 hours total
Number of lessons: 5
Hours per lesson: 4
Small Class Size: 6 students maximum
Fees
Summer Camps (Weekly, Mon – Fri)
4 hrs x 5 days (20hrs)
¥50,000 + tax
Outline
Review of Basics and Introduction to Advanced Techniques
Revise key blocks of Scratch
Introduction to Computational Logic
Applying Computational Logic in games and animations
More Computational Logic
Diving deep into Computational Logic
More applications in games and animations
Learn your Coordinates
Introduction to Coordinates
Drawing on Scratch using Mathematics
Applying Coordinates Mathematics to games and animations
Storyboard and Project Planning
Designing and developing a storyboard
Implementing the storyboard on Scratch
Project showcase
Work on your game/app/animation concept
Use the techniques you have learned over the past 4 days
Show and tell
Schedule for upcoming classes
Weekend
Holiday Camps (Mon – Fri)