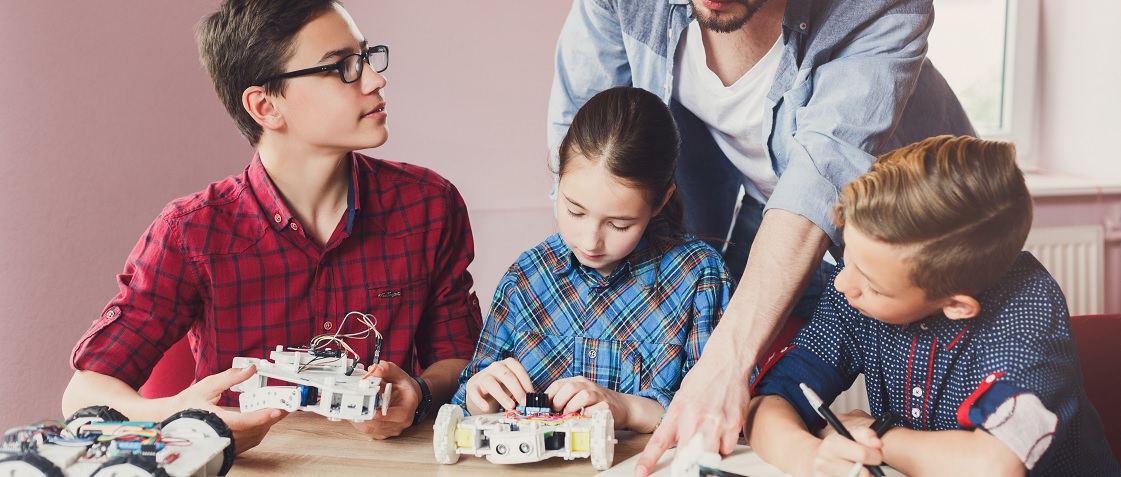 Biology & Scratch Camp
In the Tinker Garage Biology & Scratch camp, kids spend all their time coding Scratch projects related to Biology.
In this course, students will learn about the basics of Biology (cell structure, cell division, genetics, and the immune system) and learn how to code (model) it in Scratch.  We'll use Scratch to create simple programs to illustrate and explain biology.  And then kids will apply the biology they learned in Scratch games and animations.
Class Outline
Getting Starting Lesson

Short Scratch refresher
Introduction to Biology, the Cell, and Genetics.
Review x-y coordinated system

Cell Structure

Motion in a straight line.
Speed and rate of motion.
Create Scratch projects using motion.

Genetics

Constant velocity vs Acceleration
Create Scratch project with accelerated motion.

Cell Division

What is gravity?
Gravity vs. Acceleration
Create Scratch games with falling and bouncing objects.

Immune System
Final Project Lesson

Putting it all together!
Create your own Scratch game or story based on Bioogy.
Who is this coding class for?
Children 6-12 & 12-17 years old
Completed at least Scratch Beginner II (or by approval)
No experience with biology required
Laptops and hardware devices provided
Learning Outcomes
Learn how to use Scratch to model Biology.
Learn the basics of Biology.
Continue to develop core coding skills.
Cultivate and Develop problem-solving and critical logic skills.
Appreciation of the application of Science and Mathematics in coding.
Class Structure
Course Duration: 10 hours
Small Class Size: 6 students maximum
Upcoming Biology & Scratch Camps
There are no upcoming events at this time.