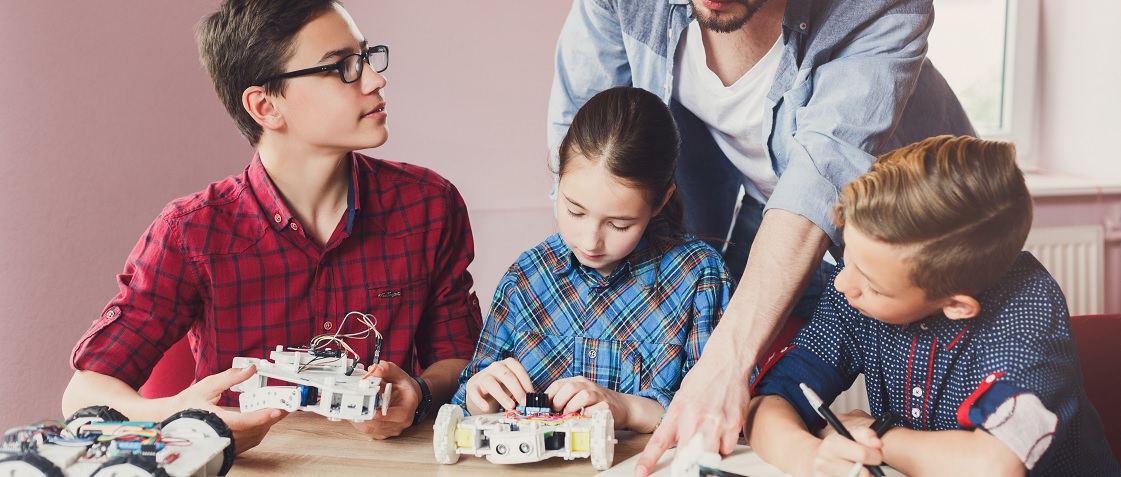 Tinker Garage Lego camp
The Tinker Garage LEGO Camp is a special camp where we will focus all of our time on programming LEGO WeDo with Scratch.  LEGO WeDo is an educational robotic kit that can be programmed or controlled using Scratch.  The students can write Scratch programs to control and interact with the real world using the LEGO WeDo motor, motion sensor, and tilt sensor.  Additionally, we will learn how to use the external world, via the LEGO WeDo, to interact with the Scratch programs.
Students should be familiar with Scratch to get the most out of this camp, so students who have completed the Scratch Beginner 1+2 courses or students with previous Scratch background and teacher approval are eligible.
As with our normal Tinker Garage Workshops, the main objective is to continue to inspire your young coder and push their programming skills into new areas. Our classes incorporate mathematics, reinforce concepts learnt in school, and introduce advanced theories, in a way that is made simpler with coding.
The Tinker Garage environment tries to mimic that of the small, collaborative spaces where the tech giants of today, such as Microsoft, Google, and Facebook, all got started.   We encourage team work, collaboration, creative thinking, and asking questions.
Tinker LEGO Mini Camp Agenda
General daily outline

Developing new ideas and setup the day's coding challenge
Tinkering – Coding Time
Mentorship and Questions

Getting Starting Lesson

Short Scratch refresher
Introduction to LEGO WeDo, robots, and the Internet of Things (iot)
Introduction to the LEGO WeDo motor
Scratch/LEGO WeDo activity focusing on the LEGO WeDo Motor

Motion Sensor Lesson

Introduction to sensors
Introduction to the LEGO WeDo external sensors
Scratch/LEGO WeDo activity focusing on the LEGO WeDo eternal sensors

Tilt Sensor Lesson

Introduction to robots, remote control, and drones
Using LEGO tilt sensor
Scratch/LEGO WeDo activity focusing on the LEGO WeDo tilt sensor

Final Project Lesson

Putting it all together!
Create your own interactive LEGO WeDo and Scratch game, story, or app.
Who is this coding class for?
Children 6-14 years old
Completed at least Scratch Beginner II.
Laptops and garage tinkering equipment provided
Learning Outcomes
Learn how to use Scratch to programming external hardware devices (LEGO WeDo)
Develop problem-solving skills that are useful in both school and at home
Cultivate logical and computational thinking with abstraction
Appreciate the application of Science and Mathematics outside of schoolwork, with real-world exercises
Class Structure
10 hours
Small Class Size with 1:6 teacher to student ratio
November 26th, 2017
Date: 03/26 – 03/30/2018
Time: 9:00am- 11:00am
Duration: 10 hours
Age: 6-12
Location: Coding lab @ Yoyogi
Fee: 27,000 yen
– Laptop and Lego provided in a class (one per child)
– Class conducted in English
For more info see Tinker garage Lego camp
Back to Tinker Garage