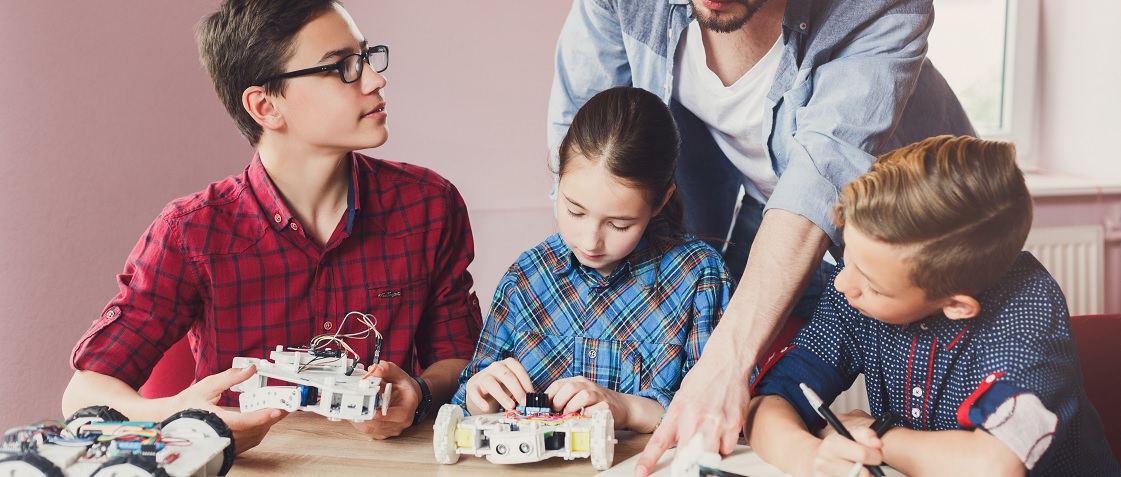 Anime & Creative Writing & Scratch Camp
In the Tinker Garage Anime & Creative Writing & Scratch camp, kids spend all their time creating and coding animated and interactive stories in Scratch.
In this course, students will learn about the basics of drawing in Scratch, animating in Scratch, creative story telling, and creating interactive stories in Scratch.  The primary focus of the course is coding, so students will learn new coding techniques and continue to hone their coding skills, but they will do this all while learning about animation and creative writing and creating their own stories.
Class Outline
Getting Started Lesson

Short Scratch refresher
Introduction to Animation, Anime, and Creative Writing

Drawing

How to use the drawing tools in Scratch.
Tips and tricks for drawing in Scratch.
Create Scratch projects with custom sprites and characters.

Animation

What is animation?
Using story boards.
How to animate sprites in Scratch.
Create Scratch projects using basic animation.

What's a Story?

What makes an interesting story?
Beginning, Middle, and End
How to use Scratch to tell stories.
Create story based Scratch projects

Anime

Create animated stories in Scratch.

Interactive Stories

How do you make stories come to life
Choose your own adventures
Create interactive stories in Scratch

Final Project Lesson

Putting it all together!
Create your own Scratch anime or interactive story
Who is this coding class for?
Children 6-12 & 12-17 years old
Completed at least Scratch Beginner II (or by approval)
No experience with animation required
Laptops and hardware devices provided
Learning Outcomes
Learn how to use Scratch to create anime and interactive stories.
Learn the basics of creative writing, story telling, and animation
Continue to develop core coding skills.
Cultivate and Develop problem-solving and critical logic skills.
Appreciation of the application of Science and Mathematics in coding.
Class Structure
Course Duration: 10 hours
Small Class Size: 6 students maximum
Upcoming Anime & Creative Writing & Scratch Camps